We recommend ZipRecruiter as the best job posting site because it's a premium job posting platform, and they let you post your first job for free. After your first job post, ZipRecruiter will customize a plan and price for your company's unique hiring needs.
Why trust us?
Hi, I'm Mike Gardon, serial entrepreneur who has hired hundreds of employees for startups and small businesses. I've written countless job descriptions and posted jobs on all the major platforms - always looking for the most cost effective way to hire.
Our team researched all the best free job posting sites so that recruiters and employers can utilize a variety of ways to find quality job candidates. We categorized them and ranked them according to 4 criteria: reach, support, integration and true cost. This is a constantly evolving list that is always updated when we find new options.
Before we dive into reviews of each free job posting board, let's look at the top job posting sites that made our list.
Best Free Job Posting Sites
Last year, a record 4.5 million Americans quit their jobs in November, another 4.3 million quit in December, and a record 10.9 million U.S. jobs have remain unfilled since September, according to the Bureau of Labor Statistics. This employee exodus is being referred to as The Great Resignation. With the recent economic shift, there's a chance we start to see a surplus of job seekers and the quality of available talent should rise.
If you are looking to hire new employees, it makes total sense to use a free job posting site to get your position the visibility it needs. There is a lot of talent out there to hire and a lot of competition for that talent. Make sure they can find you.
Reviews Of The Best Free Job Posting Sites
Job Posting Sites With Free Trials
ZipRecruiter - Best In Category ZipRecruiter allows an employer to post one job to multiple online job boards at the same time. The site claims that you can post your job to over 100 job boards, one of which is their own. Your first job post on ZipRecruiter is free. After that, you will have to choose a pricing option that works best for your company and exactly how many positions you're trying to fill. For more information, read our ZipRecruiter review.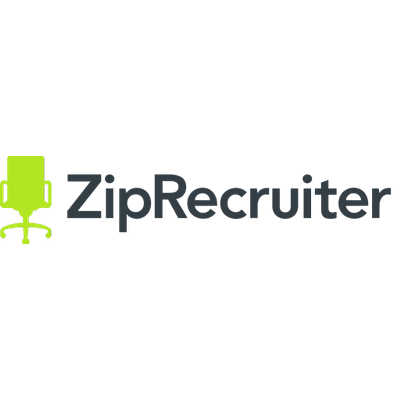 Looking for your next hire? Post your first job on ZipRecruiter for free!
ZipRecruiter's resume database allows you to search the resumes of millions of job seekers. You can also set alerts that will notify you when new resumes are added that fit your specifications.
Get Started With ZipRecruiter
Best Overall Free Job Posting Sites for Businesses
Free Job Posting Sites For Hourly Employees
HomeBase - Best in category Homebase makes it easy for employers to post hourly job openings for positions like waitstaff and retail clerks. This site sets you up with a career page for your website and posts your open jobs to multiple job boards. The basic plan is free for one location.
When I Work is known for its shift scheduling and time-tracking apps that are available for free for businesses with under 75 employees. When I Work also has a free plan hiring app. The app lets you post jobs and find employees to fill those empty shifts.
Free Job Posting Sites For Developers and Tech
Wellfound - Best in category Wellfound is similar to LinkedIn for the tech startup niche. Posting a job and hiring candidates are free through the site. Wellfound has more than 25,000 startup and tech companies as members and around 2.5 million active and passive candidates. For free, you can post unlimited job listings and get limited access to 2.3 million candidates and resume views. You can also choose to upgrade to get access to a wider pool of candidates.
Recruiter allows you to post your jobs for free. There is no payment required unless you decide to hire someone.  If you post a job and do not find any candidates, you do not pay anything. Recruiter helps you to hire talent by their abilities and potential, not just their resume.
OptimHire gives employers free access to over 60 million candidates across the globe. You can start with a two-week trial. After the trial, there are more engaging services available.
Free Job Posting Sites To Find Freelancers
Upwork - Best in category Upwork has no fees to the employer for posting. Employers are able to post jobs, track time, and manage contracts easily. Employers can also put parameters on job openings so that you only see the right applicants—based on ratings, location, or work experience. Pricing for Upwork has three tiers: "Free," "Plus" which is $49 per month and "Business" $849 per month.
Fiverr allows you to post your gig or job opening for free. There is no cost to post the job, however, once you find someone you would like to work with, you do pay a percentage rate to Fiverr in addition to paying the freelancer.
Free Niche Job Posting Sites/ College Students
Free Job Posting Sites To Find Sales Professionals
The Lions allows businesses and employers to add sales talent to their teams. The Lions runs on success on hire fee. If you successfully hire someone, only then do you need to pay a fee.
Job Posting Tips To Save Money & Maximize Recruiting Efforts
Write a quality job description
Save yourself time and money from the very start by writing a quality job description. Be sure to use keywords and set clear expectations. For example, if weekend shifts are necessary, state that information upfront in the job description in case that is a deal-breaker for a potential employee.
Also, be sure to outline commonly asked questions in the job description. If you include all the necessary information, this will reduce the time you spend answering questions about basic job position information.
You can also check out our guide on how to advertise a job.
Leverage referrals from current employees
It's always smart to check with your current employees to see if they know someone who would be a good fit for an open position. This strategy is one of the easiest ways to save money and maximize recruiting efforts because it minimizes your search time and propels you directly to the interviewing process.
To encourage employees to share open positions, you could also offer incentives to encourage employees to bring new people onto the team.
Take advantage of technology
Take advantage of today's technology. Use video interviews and phone interviews to save time and money while hiring. Video interviews are a great way to get to know a candidate without setting up an in-person interview.
Frequently Asked Questions
What is the best site to post a job?
The best site to post a job depends on your unique hiring needs. You can get started with ZipRecruiter for free!
Where can I post a job ad for free?
If you are wondering where to post job for free - you can post a job ad for free on Indeed, SimplyHired, Ladders, Job Spider, Facebook, Startupers, PostJobFree and Learn4Good.
Can you post on ZipRecruiter for free?
You can get started with ZipRecruiter for free. After your free trial, ZipRecruiter will work with you to customize a plan and price for your hiring needs.
Can you advertise jobs for free?
Sites like Indeed, SimplyHired and Ladders are 100% free places to advertise jobs. Other platforms offer free trials or may let you advertise your first job for free.
How can I get job seekers for free?
You can find job seekers for free by using free job posting sites like Indeed, SimplyHired and Ladders. You can also use social media, flyers and word of mouth to find job seekers for free.
Also keep in mind where job seekers are spending their time. If your ideal employee spends time on Facebook, you may want to share your job opening on your company page.
Bottom Line
If you have a small budget for recruiting, posting on free job boards is a great place to start. Taking advantage of free job boards also allows you to post open positions to more than one site. This is a great way to cast a wide net when hiring.
We hope this guide to free websites for posting jobs was helpful! If you aren't having luck with free job posting sites, our team has also researched the top job posting sites.