Top Resume offers a free resume review so you can get started right away.
TopResume is a leading resume writing service that specializes in helping job seekers to build their own personal brands. TopResume stands out because they kick their services off with a free professional resume evaluation from their staff of resume experts. They then have a myriad of job-seeking tools available for the beginning job seeker to the seasoned professional.
In this review of TopResume's service, we give you the good and the bad. We highlight which situations TopResume excels in, and we suggest other services you may want to try if TopResume isn't what you are looking for.
The Full Review of TopResume Writing Service
Who is TopResume Best For?
Beginning job hunters or new grads who are looking for a higher level of guidance
Experienced executives professionals who want an extra edge in a competitive job market
Job seekers who want to break into a new industry
Creating a resume is a really important step in any professional's career. It can also be a very daunting task. Without much experience, it's hard to know how to best harness all of your achievements into a 1 or 2-page resume, format it for your industry, craft a compelling cover letter, and stand out to a recruiting manager. TopResume takes the guesswork out of the equation for job seekers by creating some or all of the powerful tools needed to get noticed by a potential employer.
Who Is TopResume Not Ideal For?
Tight budgeters
Foodservice workers and day laborers
HR people who have an insider's view of resume expectations
For those who are low on cash, it might make sense to investigate free resume templates with a company like Resumonk. They have several professional resume templates available for free download. This option would certainly provide a good starting point.
Perhaps you are one of the few who possess the solid writing skills required to compose a powerful resume, but you struggle with creating the right design or format? If so, a resume builder service like Resumonk or MyPerfectResume would be a powerful and less expensive option to try.
For those who are on the fence about whether a resume writing service is for you, TopResume's free resume review can help with the decision. Qualified resume professionals provide a custom review, feedback, and recommendations for improvements. The results of this analysis may be that your resume is already in good shape and there are no obligations to secure any further services.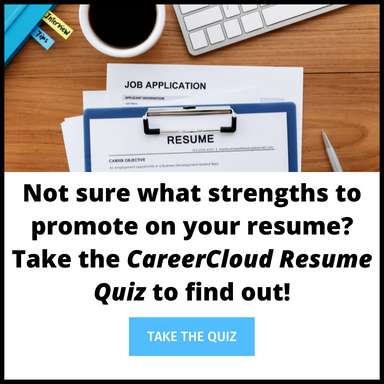 TopResume Product Features
TopResume has several stand-out features across its 3 level tiers that have helped to make it one of the top resume writing services in the business. Each level begins with the free resume review and adds value from there.
Pricing and Levels
| TopResume Pricing Tiers | Cost | Features |
| --- | --- | --- |
| Professional Growth level | $149 | - Professionally written resume- One on one collaboration with resume expert- Keyword optimization |
| Career Evolution level | $219 | - Professionally written resume- One on one collaboration with resume expert- Keyword optimization- Cover letter- 60 day interview guarantee |
| Executive Priority Level | $349 | - Professionally written resume- One on one collaboration with resume expert- Keyword optimization- Cover letter- 60 day interview guarantee- LinkedIn profile makeover |
Keyword Optimization
In today's modern technological world, software is used to make our lives easier. Recruiters use Application Tracking Services (ATS) software to help them to sort through resumes and surface the most qualified candidates.
This software utilizes keywords in the resume sorting process. So if you haven't incorporated valuable keywords, you may be weeded out before human eyes ever set sights on your resume. You definitely don't want to overload your resume with too many keywords. You should be able to lean on your resume writing professional to guide you on which keywords to use and where. Resume writers are specifically trained to effectively communicate your brand and format it in a way that will get past the ATS filters and on to the next step.
60 Day Interview Guarantee
TopResume's 60 Day Interview Guarantee states that job seekers will get twice as many interviews as they were getting before they received their custom resume or they get a free rewrite. While there is no full refund, TopResume is very committed to delivering results to their clients. Job Seekers who elect to purchase the Career Evolution package and up have access to the Interview guarantee. By investing in TopResume's Services, you will be able to collaborate with an experienced resume professional who can help you create a guaranteed stand-out resume that you believe in.
LinkedIn Profile Makeover
LinkedIn is a networking website for professionals, and it is almost as important as the resume itself these days. You can be sure that recruiters are checking your LinkedIn profile to get a clearer picture of you. If a job seeker pairs a well-crafted resume with a professionally-written LinkedIn profile, that could mean career gold. LinkedIn can absolutely be a vehicle to help you highlight your work experience and get noticed. Some people underestimate the power of LinkedIn. Not only does LinkedIn allow you to showcase your personal brand and expertise, it allows for a job seeker to look for job opportunities, research companies and experts in their specific industry, and make valuable connections to help get the job. For those who want brand consistency, TopResume's LinkedIn makeover is a big benefit.
Potential Drawbacks of TopResume
No Full Refund-TopResume's 60-day Interview Guarantee is pretty amazing. However, it's important to read the fine print. Their guarantee says you will double your interviews with their services or you will get a free resume rewrite. All sales are final.
Cost- TopResume is very upfront with the associated costs, but the basic pricing tier is still $149. An unemployed job seeker may not have any extra cash to purchase resume writing services.
TopResume's resume writers can only get you so far. They can't invent skills that you don't possess. The key is to highlight and optimize the skills you do have.
TopResume vs. The Industry: What To Expect
A resume writing service will typically gather information from you and the existing resume you have to then create a new resume for you. They will also take your resume and give it a facelift if that is your desire. The best resume writing services offer various packages for different experience levels and have added bonuses like free help articles, resume checks, and access to job boards.
Resume builders are another tool job seekers can utilize to help create a professional resume quickly. They allow a user to plug information into a selected interactive online template and build a cohesive resume from the data pieces provided. A user can also upload an existing format and the service will incorporate it into a selected template. Most of these services have inclusions like help articles, resume checks and job boards.
A resume builder allows for the faster creation of a resume and can produce impressive results. Depending upon the service, there are a number of professional templates to select from. However, the decision-making for the theme and format still rests in the hands of the user. The user decides what information to include and omit, and what keywords to target if any. This is where a resume writing service pays in dividends.
TopResume places an important decision-making role in the hands of professional writers. This takes the bulk of the work off your plate so that you can focus on the job hunt. TopResume's writers are equipped with the grammatical skills to craft resume content that is professional and concise. Their industry-specific experience, paired with the utilization of ATS-optimized keywords and phrases, results in a resume that is tailored to what recruiters and hiring managers are looking for.
Final Thoughts
TopResume has positioned itself as an industry leader in the resume writing space. If you aren't experiencing the kind of resume response you are hoping for, it might make sense to consider investing in your future. When it comes to securing the ideal job, you may want to consult the pros and not leave it to fate. No matter how experienced you are, sometimes having a fresh set of eyes on your resume is the right move. If you are interested in comparing and contrasting options, our team also researched the best resume writing services.