We believe ZipRecruiter is the top place to find quality resumes and employees online.
You want to be proactive and find candidates for your open roles, so you need to know the best sites to search for resumes. We'll share some popular resources (both free and paid) here to get you started. Soon, you'll be sourcing top talent - without having to wait for professionals to apply.
If you're a job seeker needing to get a leg up on the competition, check out our list of the best resume writing services.
ZipRecruiter is one of our favorite sites to search resumes. You can get started with ZipRecruiter for free!
What Is A Resume Database and How Can It Help You?
A resume database is a searchable repository of candidate profiles. Sometimes, the professionals in the database get aggregated from other websites. Other times, candidates have to upload their profiles directly.
It makes sense to use a resume database if you want to fill your open roles faster. Sourcing professionals from these repositories is a great way to augment your other candidate acquisition methods. By employing various recruiting strategies, you'll increase your chances of finding your ideal candidates quickly.
How To Choose The Best Resume Database For Your Needs
There are countless resume databases on the internet, so it can be tough to find the best one for your company's recruiting needs. In general, here's what you should look for when evaluating a resume database:
Resume pool - how many resumes does the database have?
Search capabilities - can the system handle keyword and Boolean searches?
Result filtering and sorting options - can you easily pare down search results?
General ease of use - is the system user-friendly?
Sorting and notes features - can you organize and manage resumes within your account?
Candidate contact abilities - how easy is it to reach out to candidates?
Price - does the service provide a good value, and does it fit into your budget?
Customer service - how easy is it to get help when you need it?
You may have to try several resume databases to discover which one is ideal for you. Be sure to keep notes on file to remember your experience with and impression of each website.
5 Best Free Sites To Search For Resumes
If you're trying to reduce your recruitment costs, a free resume database may be able to help you fill your open positions without breaking the bank. Here are the five best free sites to search for resumes:
Ladders
If you need to fill an opening on your executive team, Ladders can help. The platform exists to connect companies with professionals earning more than six figures annually. The website's free plan offers some great features to get you started.
Where It Excels
With the Ladders free plan, you'll enjoy these monthly benefits:
Access to a network of 10 million professionals
10 job posts
10 resume views
10 emails through the platform
You can also save your searches, so it's easy to pick up where you left off.
Where It Falls Short
If you want additional job posts, resume views, or contacts through the platform, you'll need to purchase a paid plan. Paid plans range from $159 to $499 per month (or more if you need a custom solution). Plus, the free option doesn't allow you to apply advanced search filters, so honing in on the talent you need could be more challenging or more time-consuming.
PostJobFree.com

PostJobFree.com lets you search through its resume database and post jobs for free. The platform houses resumes from professionals at every career level and in every industry. That means it's a solid all-purpose resume repository.
Where It Excels
The website is easy to use. You can run a basic search by job title or keyword and location. Advanced search features let you do things like find exact words on a resume or exclude specific phrases from your search results. When you find a candidate you'd like to speak with, you can message them directly from the site. Plus, you can set up resume alerts so you never miss a potential candidate.
Where It Falls Short
With the free version, candidate contact information is redacted, so you can't reach out to them directly. If you want the ability to do so, or you'd like to post promoted jobs, you'll need to purchase a premium membership. Depending on the features you need, a premium membership will cost you $29 to $399 per month.
The good news? The company assures your satisfaction with a 100% money-back guarantee. Plus, you can cancel your membership at any time.
JobSpider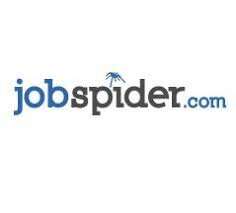 JobSpider allows you to post jobs and search through its resume database at no charge. The platform caters to candidates and hiring companies within the United States and Canada. JobSpider serves all industries and professions, so you can use it for any open role you need to fill.
Where It Excels
JobSpider is genuinely free. You won't have to pay for a single feature (other than bulk uploading jobs). Plus, the user interface is intuitive, and it's simple to run a search. Resumes on the site also include helpful information about a candidate's target salary, travel preferences, and willingness to relocate.
Where It Falls Short
As is the case with most free resume databases, candidate contact information has been removed from the professional's profile. That means you'll need to contact them directly through JobSpider.  Plus, a few test searches showed fewer results and more resumes submitted in the distant past than other databases.
Jobvertise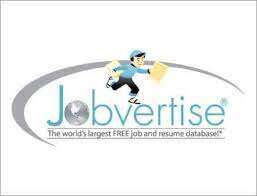 Boasting one million resumes, Jobvertise lets you post jobs and search its resume repository for free. The platform features a general job board. That means you can use the site to recruit for a variety of positions.
Where It Excels
As a free member, you can view three resumes per day. You can also access applications to your posted jobs for five days. If you find a good match in the resume database, you can contact the candidate directly through Jobvertise.
Where It Falls Short
The free plan is extremely limited - both in the number of resumes you can view and the access to platform features. If you'd like to review more resumes per day or want to see profiles posted in the last 30 days, you'll need to become a paying member. Plans range from $29 to $89 per month. Quarterly and annual pricing is available, and you can cancel your subscription at any point.
Craigslist
You may be surprised to see Craigslist mentioned here. Even though most people don't equate the website with recruiting or job searching, you'd be remiss to ignore this free resource. You can search through the resumes of professionals living near your firm, which makes the platform great for local hiring.
Where It Excels
Craigslist is easy to navigate, and you can search through resumes with just a few clicks. To get started, simply enter a job title or keywords into the search bar. Then, you can filter the results with parameters such as education level attained and desired work schedule. Once you find a match, you can contact them through Craigslist.
Where It Falls Short
The platform's search capabilities are limited to a particular geographic region. If you want to check resumes elsewhere, you'll need to go to that area's Craigslist page. Plus, your filtering options are limited, so you may end up combing through resumes that aren't a good fit. In addition, since Craigslist isn't necessarily a go-to job search tool, you may find fewer resumes there than on other websites.
For a complete list of free platforms, head over to our article on the best free job posting sites.
5 Best Paid Sites To Search For Resumes
If you've got a healthy recruiting budget and need additional functionality, you should consider using a paid resume database. Here are the five best free sites to search for resumes:
ZipRecruiter
ZipRecruiter can help you recruit for any open role in your company. The one-stop-shop recruiting platform allows you to post jobs and search through resumes. With over 25 million resumes in its database, chances are good you'll find your ideal candidate on this website.
Where It Excels
ZipRecruiter's resume database has robust search functionality. You can search with keywords or by using Boolean. You can also narrow your results with a range of filtering options. As you review and rate your matches, the system's algorithm will learn what you look for and will present better results in the future.
Where It Falls Short
The company doesn't offer its resume database as a standalone product. To access it, you must purchase a monthly plan that includes job postings, whether you need them or not. Plus, while you can run unlimited searches, you have a limited number of resume views (which unlocks candidate contact information) per month, based on your plan. Additional resume views are $1 each.
Pricing
ZipRecruiter offers two main plans:
Premium Plan
3 job postings: $399
4 job postings: $599
10 job postings: $999
This plan includes 25 resume views per month.
Pro Plan
3 job postings: $649
4 job postings: $1,199
10 job postings: $1,899
This plan includes 200-300 resume views per month (depending on the number of job postings you have).
If you want to explore the platform before you buy, ZipRecruiter offers a four-day free trial (credit card required). All plans run month to month, so there's no long-term commitment. You can also make changes to or cancel your subscription at any time.
Indeed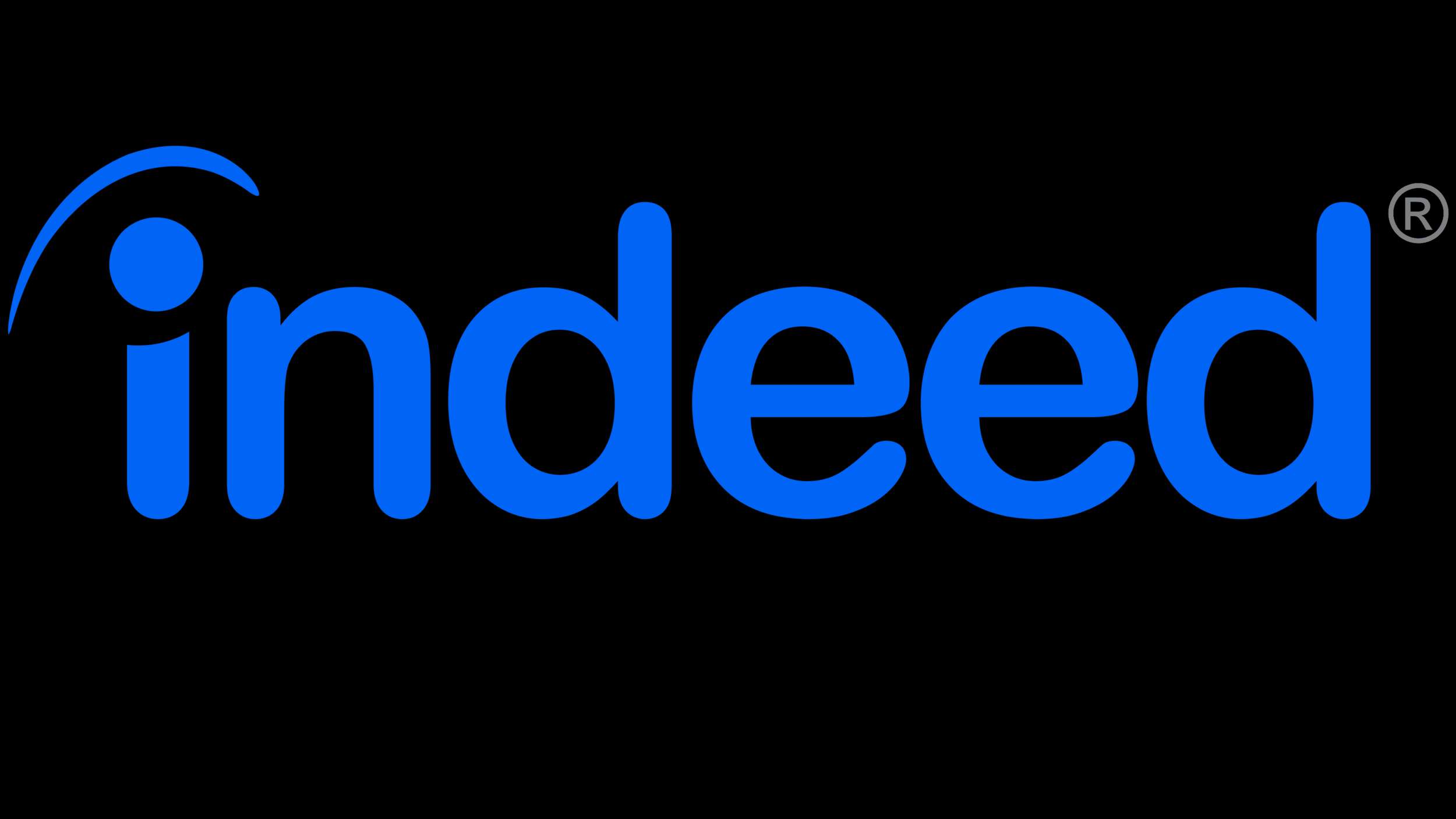 Indeed is a well-known job search and recruiting platform that houses 200 million (and counting) resumes. The platform lets you post open positions and search through its candidate repository. Based on the sheer number of professionals on the website, your ideal candidate is likely there.
Where It Excels
Besides being home to a vast talent pool, Indeed also features a robust, intuitive search engine. You'll start by entering the basics like keywords and location. Then, you can drill down further by specifying the role's target job title, work experience, education, and skills. If the list still isn't manageable, look to your left for additional filters.
Where It Falls Short
Access to the resume database is pricey. Without it, you can view resumes, but you can't see candidate contact information or message professionals directly through the platform. That means you need to purchase a monthly subscription to recruit effectively.
Pricing
Indeed offers two plans to fit different hiring needs:
Hiring 1-11 Employees Per Year
Price: $100 per month, or $960 annually
Features: 30 candidate contacts per month
Hiring 12+ Employees Per Year
Price: $250 per month, or $2,400 annually
Features: 100 candidate contacts per month
Both plans include:
Unlimited searches
Email reminders to candidates you contact
Candidate names on the resumes
Free credits when a candidate responds to your message
The more expensive plan also lets you contact multiple candidates at once and gives you access to your company's hiring data.
LinkedIn Recruiter

With 740 million members, LinkedIn is the place where professionals hang out online. Every industry and profession possible is represented. That means LinkedIn could be your go-to recruiting platform and resume database.
Where It Excels
LinkedIn's search functionality is second-to-none. You can use keywords or Boolean to kick off your query. Then, you can apply more than 20 advanced search filters to shorten your list. The platform will also help you by recommending matches based on who has interacted with your company before or indicated they're seeking new opportunities.
Plus, with your membership, you'll have access to every single profile on the website - regardless of your connection status. You'll also have 150 InMail credits to use every month. That way, you can start the dialogue without ever leaving LinkedIn.
Where It Falls Short
LinkedIn doesn't disclose the price of the service on its website. You must contact the sales department for a consultation to find out. Having to take this step delays your decision-making process and recruiting efforts.
Pricing
The sophisticated functionality and features come with a steep price tag. LinkedIn Recruiter costs $899 per month.
Monster
Monster has been in the recruiting space for years. The job board and resume database connect job seekers with every professional background to recruiters in every possible industry. Based on the website's long track record of success, you've got a great chance of filling your open roles with candidates you find there.
Where It Excels
Monster's resume database offers some cutting-edge features. As you run a search, you can narrow the field with a variety of included filters. The website will also score and rank the results based on the parameters you set. Once you've identified your top candidates, you can contact them directly through the platform. Plus, you can save your searches and get notified when you have new matches.
Inside Scoop: Monster also offers a resume writing service to job seekers. That way, they can show up accurately in searches run by employers like you.
Where It Falls Short
Unfortunately, Monster's resume database isn't available for purchase on its own. To access it, you have to sign up for a monthly subscription that includes job postings and resume views. If you don't need the postings, you might be better off using a product like Indeed.
Pricing
Monster offers three different plans to suit a variety of recruiting needs and budgets:
Starter
Price: $279 per month
Features: 1 active job and 50 resume views
Standard
Price: $399 per month
Features: 3 active jobs and 150 resume views
Premium
Price: $649 per month
Features: 5 active jobs and 250 resume views
All plans come with unlimited resume searches. The Standard and Premium plans include a performance boost for your posted jobs, which means the listings will get featured on external websites to increase visibility.
Monster offers a four-day free trial. That way, you can see if the platform is right for you before making the purchase.
CareerBuilder
CareerBuilder is another long-standing giant in the recruiting industry. The company's resume database includes 125 million candidates. Since the platform attracts job seekers from all professional backgrounds within the United States, you're likely to find your ideal talent there.
Where It Excels
CareerBuilder's resume database offers some unique features. When you run queries, the system lets you specify several search parameters and filter the results. The results include information from more than 130 sources, including resumes and social media profiles. CareerBuilder also automatically searches for related terms to increase your odds of finding a direct match.
To keep yourself organized, you can sort, rank, and write notes within the system. You can also create lists to manage the talent pipeline you're building. Plus, when you want to start a dialogue, you can message candidates without leaving the website.
Where It Falls Short
If you need to find candidates outside of the United States, this resume database won't work for you. Plus, gaining and maintaining access to the platform is pricey. So, CareerBuilder may not be a great fit if you're operating on a small recruiting budget.
Pricing
CareerBuilder offers three different levels of access:
Daily
Price: $250 per day
Features: 75 resume views
Monthly Lite
Price: $219 per month
Features: 500 resume views and 1 job posting
Monthly Standard
Price: $299 per month
Features: 500 resume views and 3 job postings
As far as we know, CareerBuilder is the only paid resume database that lets you buy standalone access for a single day. If you're confident that you can find the candidates you need quickly, that Daily plan might be a good option for you.
Additional Resources
If searching a resume database is helpful, you may also be interested in these tools to make your recruiting and hiring process a breeze.
Frequently Asked Questions 
Where can I search resumes for free?
You can search resumes for free via resume databases like PostJobFree.com, JobSpider, Jobvertise, Ladders, and Craigslist.
How do I find resumes online?
You can find resumes online by entering your search criteria into resume databases.
Can I search resumes on Indeed?
Yes, you can search resumes on Indeed. You'll need to buy a subscription to be able to contact the candidates, though.
How do I search for resumes on Monster?
To search for resumes on Monster, log in to your employer portal. Then, enter your keywords into the search bar and use the filters to refine your results.
The Bottom Line
When it comes to choosing a resume database, you have a lot of options. Hopefully, you feel more confident about selecting the best sites to search for resumes. But, if you need support from an industry pro -- and are looking for a one-stop-shop for your recruiting program - consider using ZipRecruiter!