LinkedIn and Monster offer job seekers and employers opportunities to connect through their various job services. The two sites take somewhat different approaches to the job market industry. Monster is strictly an online job site, while LinkedIn is a networking platform for professionals with job service components available.
Below is our comparison of LinkedIn and Monster to help you determine which site offers the best services that match your needs. If you're ready to get started now, we recommend LinkedIn.
This review will focus on comparing LinkedIn and Monster, however, if you are looking for other options, we would recommend ZipRecruiter. ZipRecruiter offers free job searching for jobseekers and a free trial for job seekers.
LinkedIn
LinkedIn is the largest online professional networking platform. It's also a great place to find a job or find potential employees. It's not a traditional job site, but it offers services for both job seekers and employers.
LINKEDIN AS AN EMPLOYER
Employers can post job listings on LinkedIn for free. However, you can pay extra to promote listings through various channels, including on LinkedIn, through email, mobile push notifications, and more.
Employers set their daily budget for job listing promotions and can change or cancel it at any time. Pricing varies based on your daily budget and the number of views from candidates. You only pay when someone clicks on the job listing.
LinkedIn also provides a place online to organize all potential candidates in one spot. You can sort and rate applicants accordingly directly within LinkedIn.
Related: LinkedIn Job Posting Cost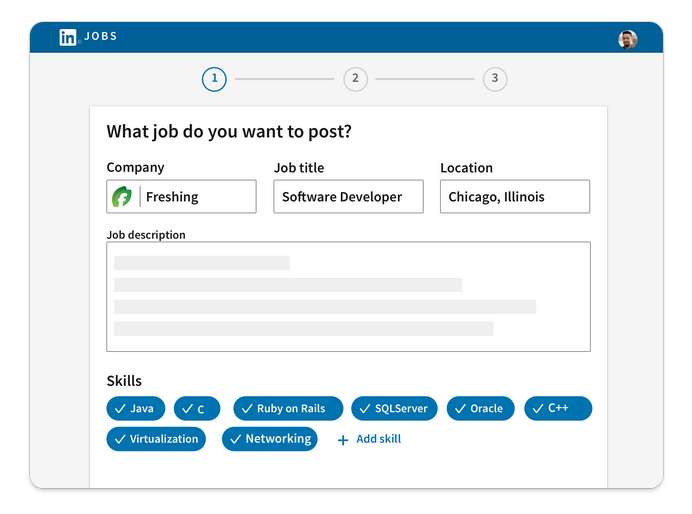 LINKEDIN AS A JOB SEEKER
LinkedIn is a free networking platform. Job seekers can view and apply for job openings directly through LinkedIn. For access to more features, though, requires a LinkedIn Premium membership plan.
There are four plans available, with the Career plan being specifically geared towards job seekers. The career plan costs $29.99 per month (or $323.88 billed annually) and includes extra features like direct messaging, comparisons to other job applicants, salary insights, skill assessments, job interview preparation, and more.
For more help, check out our guide on how to create a great LinkedIn profile.
Monster
For over 25 years, Monster has been one of the leaders in the online job site industry. Monster gives job seekers a way to search online job listings for free. The website also offers premium services for employers to post jobs online and access other helpful tools and services. Monster also offers employers a chance to check out its services with a four-day free trial.
MONSTER AS AN EMPLOYER
Monster services for employers come with three options at varying price points  — $279, $399, and $649 per month. Each level offers employers a different amount of active job listings and resume views. The Standard and Premium employer packages also include the option to boost job listing performance by posting listings to hundreds of popular online job sites.
Along with job listings, Monster gives employers the ability to be proactive and search available candidates, and view resumes online. Instead of waiting for candidates to respond to job listings, employers can search for talented candidates too.
MONSTER AS A JOB SEEKER
Similar to other job sites, job seekers can use Monster to search job openings for free.
Listings are searchable by job title, keyword, and location. You can narrow down your search using filters for distance and whether the listing is for a remote job. Monster lets job seekers set up a free account and online profile. You can also upload a resume and cover letter for prospective employers to view.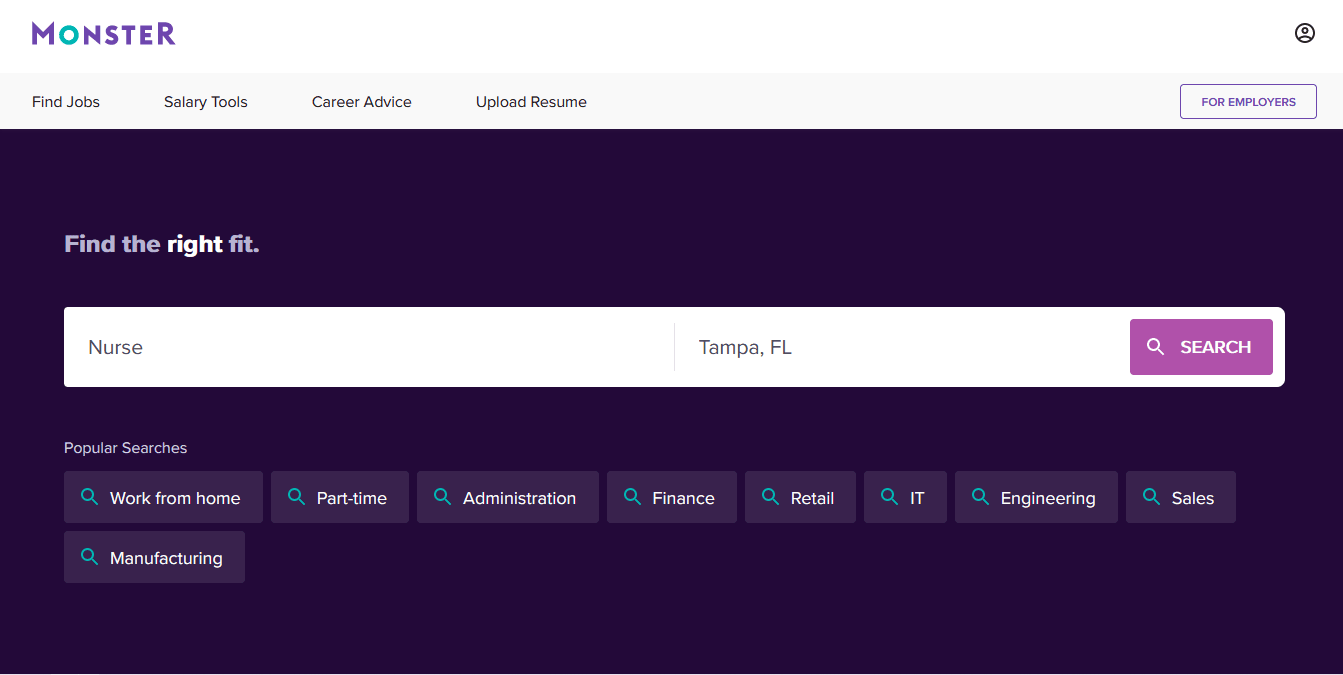 The Difference As An Employer
LinkedIn and Monster don't have much in common other than both having job listings on their sites. Monster is a long-time favorite of job seekers and operates more like a traditional job board. LinkedIn is basically a social media network for professionals with job listings included. Both sites have highly-rated mobile apps, so you can search for jobs online from almost anywhere in the world.
Each site approached job listings differently from an employer's perspective. Monster plans are based on the number of job postings, while LinkedIn is based on your daily budget and how many people click on listing links. Both are viable options for finding prospective employees.
The Difference As A Job Seeker
If you're looking for a job, one of the best things you can do is create a LinkedIn profile. Whether you use the site to search for jobs, having a profile allows you to network with other professionals, including potential employers.
Monster and LinkedIn offer free options for job seekers, and it would be a smart choice to use both sites during job searches to maximize your efforts. Keep in mind that if you want to message potential employers and recruiters directly through LinkedIn requires a Premium membership.
Related: Best Free Job Posting SItes
The Bottom Line
Monster is a more traditional online job site, so it might be the better option if you're looking for standard employer tools and job listings. LinkedIn offers another solution to finding employees, though, as the go-to social network for professionals. The best option is a matter of preference and how much you want to pay to post job listings online. You can start hiring fast with LinkedIn Jobs today!
If you're a job seeker, why not take advantage of the fact that both sites offer free job searching? The only extra cost is the time involved unless you opt for a Premium LinkedIn membership. A Premium membership gives you access to tons of extra tools but isn't necessary if you only want to search and apply for jobs online. Take time to test drive both sites to see which one works best for you and fits your needs.
If neither of these options are what you need, we recommend ZipRecruiter.