Job seekers and employers have used Monster and Craigslist for years to connect companies with prospective employees. While both websites offer ways to find jobs and employees, they do it in differing ways. Monster follows a more traditional job site model, while Craiglist looks more like old-school online classified advertisements.
Below is our comparison of Monster and Craigslist. Use this guide to help you determine which job site offers services in line with your needs and budget.
This review will focus on comparing Monster and Craigslist, however, if you are looking for other options, we would recommend ZipRecruiter. ZipRecruiter offers free job searching for jobseekers and a free trial for job seekers.
Monster
Monster has been in the job market for over 25 years. The growing company is one of the leaders in the industry. Along with free job searching functionality for job seekers, Monster also offers premium services for employers who want to post jobs online and access other helpful tools and resources. Employers can also try Monster's services before committing to paid services through a four-day free trial.
MONSTER AS AN EMPLOYER
Monster offers three plans for employers at varying price points:
Starter: $279/month
Standard: $399/month
Premium: $649/month
With each level upgrade comes access to more active job listings and resume views. Also, Standard and Premium plans come with options to boost job listing performance. This is done by posting active listings to hundreds of other popular online job sites.
Creating active listings is great for attracting job candidates, but Monster takes searching one step further by allowing employers to search the candidate database for suitable talent. Through this feature, you can search active users and view resumes online.
MONSTER AS A JOB SEEKER
Monster is similar to most online job sites and offers free searching for job seekers. You can search current listings by job title, keyword, and location. Once you get your results, you can further narrow it down using filters like whether the job is remote and proximity to your location.
Monster accounts are free for job seekers. You can sign up and create a free profile. From there, you can also upload your resume and cover letter for prospective employers to view.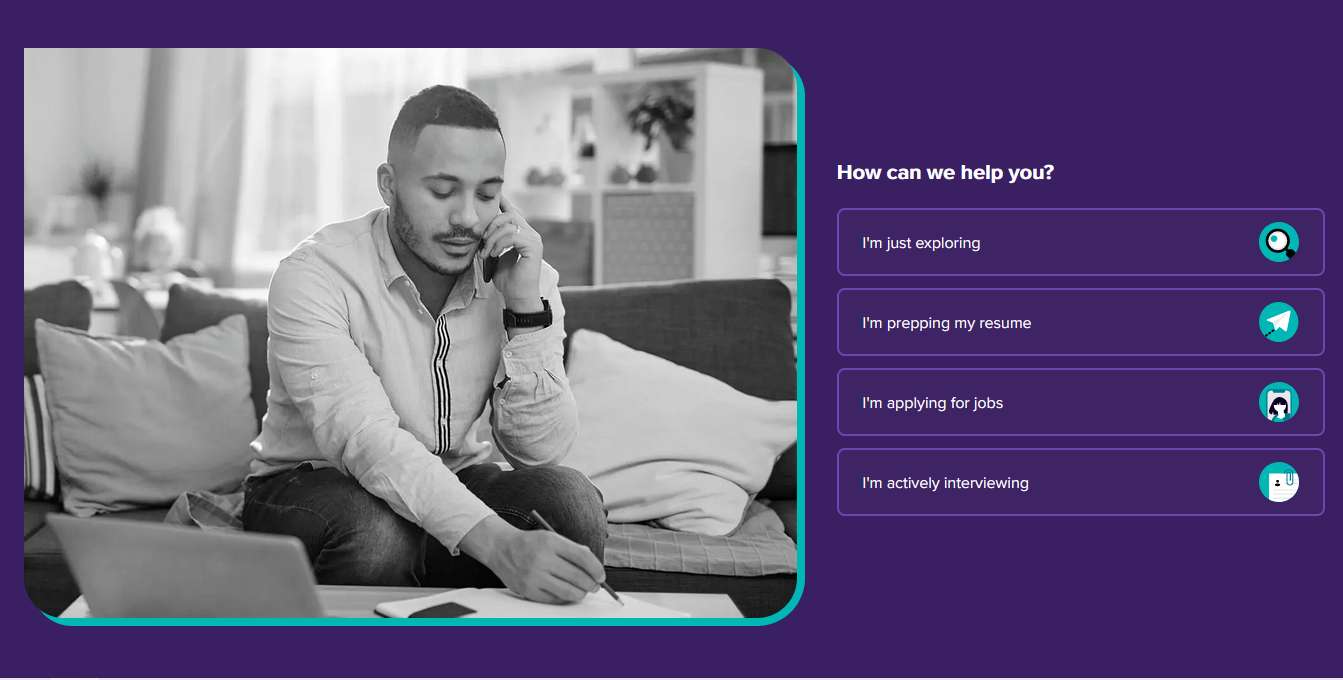 Craigslist 
Craigslist started as an email list by founder Craig Newmark in 1995. Since then, it's grown into one of the largest online classified advertisement sites in the world. Within Craigslist, you can find dedicated pages to major cities and regions around the globe.
CRAIGSLIST FOR AN EMPLOYER
One thing you need to know is that Craiglist isn't your typical job search site. It's not loaded with modern tools to help employers engage with prospective candidates. It's a no-frills website that looks more like the classified ads in a newspaper than a job search site.
Regardless of looks, Craigslist is a popular site among employers who don't need all of the extra bells and whistles. Employers can post jobs on Craigslist with prices ranging from $10 to $75 per listing. Pricing is determined by location.
Employers have a few ways to customize contact information when creating a listing. You can either use your actual email address or use Craigslist's system to relay messages back and forth with candidates. There are also options to list your phone number and whether you accept phone calls and/or text messages.
If you're planning on creating multiple postings, you can prepay for all of them, saving you time having to enter your payment information with each singular post. For hiring teams, there's an option to share the account among multiple users. Unlike some job sites, job candidates can't apply directly through Craiglist. Employers should include application instructions within the job posting or include a link to your company site if you have a career page.
CRAIGSLIST FOR A JOB SEEKER
Craigslist is free for job searches to use. The best method for searching is to navigate to your desired city or region of employment. Once there, you can view job listings by date posted or search by job title or category.
Since there's no way to apply for jobs directly through Craigslist, job seekers must survey individual job listings for instructions on how to apply. You may be directed to the company's website or an online application you can fill out and submit.
The Difference As An Employer
It's hard to compare Monster and Craigslist because they offer such different experiences for employers. Craigslist is the less expensive option by far but lacks many of the tools and conveniences of modern job sites like Monster. Also, with Monster, you can get your listings out in front of millions of job seekers with Standard and Premium plans. Choosing between the two depends on your specific needs and budget. Depending on where you're located, it could be worth posting listings on both sites.
The Difference As A Job Seeker
Since there's no cost involved, there's no harm involved in using Monster and Craigslist in unison to search job listings. The only extra cost is the time involved in searching both sites.
Monster presents a cleaner, more streamlined interface for searching listings. It also allows you to filter results somewhat. Craigslist could be hit or miss depending on your search results. The better option depends on your needs and whether you're willing to wade through listings to find that diamond job in the rough.
The Bottom Line
Monster and Craigslist have little in common other than both offering job listings. If you're looking for more modern-looking job listings, features, and services, Monster is a much better option. If you just need the basics and aren't concerned about its appearance, Craigslist is probably a better fit for you. It's probably also the more economical option for employers.
Job seekers shouldn't limit themselves to one site when searching for a job. You may miss out on finding the perfect job by only using Monster or Craigslist (or other job sites). Depending on how much time you have to search, try both sites and determine which one you like best. With Monster, you have the added bonus of creating a profile and uploading your resume. That's not possible with Craigslist, but it's still a viable option for finding job opportunities. Try out both sites to maximize your job search efforts.
If you're still looking for another option, we recommend ZipRecruiter.