If you're getting ready to launch a job search, you may be wondering how to include computer skills on your resume. Don't worry. We'll show you how to highlight your technical know-how strategically so you'll impress every hiring manager who reviews your application. Plus, we'll share an extensive list of computer skills to spark your thinking. That way, you won't forget to include any key competencies on your resume.
What Are Computer Skills And Why Are They Important?
Your computer skills are your technical abilities related to using computer hardware and software. These days, you'll be hard-pressed to find any role that doesn't involve using a computer. That means, at a minimum, hiring managers expect you to have at least basic skills, like navigating an operating system or sending emails. And depending on your target position, you may need to know how to use specialized software. So, to be competitive in the job market, you must include your computer skills on your resume.
A human resources representative or hiring manager only spends a few seconds scanning your resume before putting it into the yes or no stack. That means you need to wow them with your most relevant skills fast.
To do this, create an eye-catching section on your resume specifically to showcase your capabilities. You could title the section "Core Competencies," "Top Skills," "Key Capabilities," or another similar term. You may want to put your list of skills in a sidebar on the document. That way, the hiring manager doesn't have to scan to the bottom to see them.
You may also want to include your level of proficiency with each skill — beginner, intermediate, advanced, or expert. That way, the hiring manager gets more valuable insight about your abilities at a glance. You can do this by writing the word out beside the skill, such as Microsoft Excel (intermediate) or WordPress (expert).
You could also use dots to indicate your knowledge level, where one dot means you're a beginner, two dots means you're at the intermediate stage, and so on. That might look like:
Microsoft Excel • •
WordPress • • • •
Important: Make sure the skills you list on your resume align with the role you're pursuing. For example, if the job advertisement mentions that advanced knowledge of Microsoft Excel is preferred (and you are an advanced user), be sure you include it on the document!
Once you've listed your skills in the designated section, you need to elaborate on them when you describe your work experience. Under each position, explain how you used your computer skills to achieve critical objectives. Examples could include:
Created a PowerPoint presentation for a prospective client meeting that won the company $100,000 in new business.
Grew the company's Instagram following by 25,000 users in six months.
Implemented QuickBooks in the accounting department and shortened the window between sending an invoice and getting paid to less than one week.
Increased the company website's search engine traffic three-fold by optimizing each page and post with the Yoast SEO plugin.
Reconfigured an Excel spreadsheet, saving the sales department five hours per week.
Pro Tip: Be sure to quantify your experience whenever possible. Adding specific numbers drives home the significance of the results you've achieved for other employers — and what you could achieve for a new company.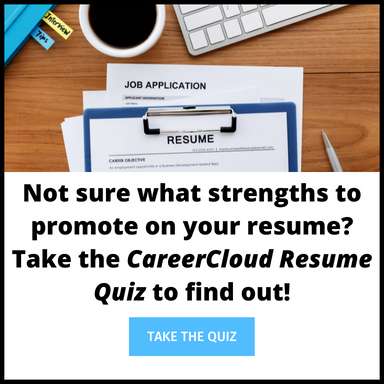 List Of Computer Skills
There are countless pieces of software on the market, so it's not possible to include them all. But, here's a list of some of the most common computer skills employers may want to see on your resume:
Word Processing
Microsoft Word
Google Docs
WordPerfect
Data Processing and Analysis
Microsoft Excel
Google Sheets
Tableau
R-Studio
Amazon Web Services (AWS)
IBM Watson
SAS
SQL
Presentation Creation
Microsoft PowerPoint
Google Slides
Prezi
Join The Break Community
14000+ subscribers Breaking their careers to win at work and life.
Graphic Design
Photoshop
InDesign
Illustrator
Canva
CorelDRAW
Accounting
QuickBooks
Quicken
FreshBooks
Sage
Social Media
Hootsuite
Instagram
Facebook
Twitter
LinkedIn
TikTok
Pinterest
YouTube
Website Creation and Management
WordPress
Wix
Squarespace
Salesforce
Oracle
Keap (previously Infusionsoft)
SAP
HubSpot
Meeting and Collaboration
Zoom
Google Meet
Microsoft Teams
Slack
Project Management
Microsoft Project
Asana
Trello
Basecamp
Coding/Computer Programming Languages
Python
Java
Kotlin
R
PHP
C/C#
Ruby on Rails
Where To Learn Computer Skills? 
If you want to hone your existing technical abilities or develop new ones, there are lots of places you can go to learn computer skills. Here are a few:
Your current employer (access to training could be a company perk)
The library (learning opportunities are often free)
The software manufacturer (many offer certification programs to prove your expertise)
Online learning platforms like Skillshare, Udemy, or Coursera (these sites offer a mix of free and paid courses)
If you don't want to go through a formal training program, ask a knowledgeable friend for some pointers. You can also watch a few YouTube videos to get up to speed quickly.
Related: How To Invest In Yourself To Boost Your Career
Where To Get Help With Your Resume
Hopefully these tips can help you easily add your computer skills to your resume. But if you still feel like you need more help, here are some resources:
Check out our guide to the best resume writing services. Getting professional help with your resume was cheaper than we thought!
Get your resume reviewed for free with TopResume. TopResume will review your resume for free - no strings attached. You will get personalized and actionable feedback from a resume professional within 48 hours.
Use a resume builder. Resume builders are a great tool to help you out if you need some guidance but still prefer to work on your resume yourself.
The Bottom Line
Hopefully, you now have a better idea of how to include computer skills on your resume. But, we know that putting together a winning application can be daunting. So, feel free to check out the best resume writing services for some help.