In a competitive job market, certifications are a powerful way of standing out against the rest of applicants in the stack. Not only does being certified expand your knowledge and add to your experience, but it also increases the chances of landing a job.
You can let potential employers know about your certifications by listing them on your resume. Having a professional-looking resume can help you get past applicant tracking systems (ATS) and into the focus of a potential employer.
According to Zety, only one in four job seekers lists certifications. If you do have certifications, make sure to include them on your resume. If you don't, consider taking a certification course within your industry—this way, you'll automatically be ahead of 73% of other job seekers.
To get resume help now, check out the best resume writing services.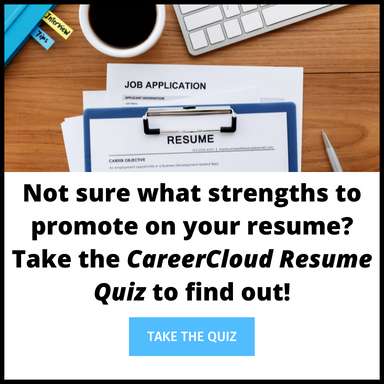 What Certifications Look Good On Your Resume?
Professional certifications are certificates awarded for proficiency in a specific skill. Typically certifications are received from accredited associations or organizations within your career field.
Getting certified usually involves meeting specific requirements and passing an exam or assessment test.
Most certification programs come with a fee, although some are free. Depending on the program, getting certified is a lengthy process that can last several years. Certifications are available in most career fields. There are professional certifications available for almost every career field. Here's a list of some of the most common certifications.
Event Management
Certified Special Event Professional (CSEP)
Certified Meetings Professional (CMP)
Certified Professional in Catering and Events (CPCE)
Global Travel Professional (GTP)
Digital Events Strategist (DES)
Finance
Certified Financial Planner (CFP)
Certified Public Accountant (CPA)
Certified Fraud Examiner (CFE)
Financial Risk Manager (FRM)
Human Resources
Professional in Human Resource (PHR)
Senior Professional in Human Resources (SPHR)
Information Technology
AWS Certified Solutions Architect
Certified Cloud Security Professional (CCSP)
Certified Information Security Manager (CISM)
Certified Information Systems Security Professional (CISSP)
Cisco Certified Network Associate (CCNA)
Cisco Certified Professional Network Professional (CCNP)
CompTIA A+ Certification
Google IT Support Professional
Microsoft Certified Solutions Associate (MCSA)
Oracle Certified MySQL Database Administrator (CMDBA)
Marketing
Google Adwords Certification
Microsoft Advertising Certific
Google Analytics Individual Qualific
OMCP Digital Marketing Certification
Hootsuite Academy Marketing Certification
Google Ads Marketing Certification
YouTube Certified
HubSpot Content Marketing Certification
Facebook Blueprint Marketing Certification
Design
Certified in Adobe Photoshop
Adobe Certified Expert (ACE)
Adobe Illustrator Certification
Graphic Design Certification
Certified Graphic Designer
Adobe Certified Associate (ACA)
Adobe Captivate Certification
Autodesk 3ds Max Certified
Omg Certified Uml Professional
Adobe Certified Instructor (ACI)
Advertising Design Certification
Adobe InDesign (Certified)
Medical
National Council Licensure Examination (NCLEX-RN)
Certified Pharmacy Technician (CPhT)
Patient Care Technician (PCT)
Certified Coding Specialist Physician-Based (CCS-P)
Project Management
Join The Break Community
14000+ subscribers Breaking their careers to win at work and life.
Project Management Professional (PMP)
BVOP Certified Project Manager
Certified Associate in Project Management (CAPM)
Certified Project Director
Certified Project Management Practitioner (CPMP)
Certified Project Manager (CPM)
Certified ScrumMaster (CSM)
CompTIA Project+
Master Project Manager (MPM)
PRINCE2 Foundation/PRINCE2 Practitioner
Professional in Project Management (PPM)
Project Management in IT Security (PMITS)
Project Management Professional (PMP)
Sales
Certified Inside Sales Professional (CISP)
Certified Sales Leadership Professional (CSLP)
Certified Sales Executive (CSE)
Having certifications on your resume can help you only stand out against other applicants and get past Applicant Tracking Systems (ATS) utilized by many companies today. A potential employer might automatically filter out resumes that don't contain desired certifications.
If you're interested in obtaining a certification, it may be helpful to explore the best online learning platforms.
When Should You Include Certifications On Your Resume?
Your resume is the perfect showcase If you've pursued certification to expand your skillset or advance your career. There are also cases where you'll need to list certifications that are required within a career field. Here are some other scenarios when you should include a professional certification on your resume.
If the certification is relevant to the position you are applying for
Depending on your career field, having specific professional certifications may be a requirement to work for a company. You might need a certificate to hold a particular position. Examples include:
Dental Assistant Certification
Medical Assistant Certification
Truck Driver CDL Certification
Security Guard Certification
Teaching Certification
If you hold certification relevant to your job search, update your resume to include them.
With the rise in companies using applicant tracking systems (ATS) to streamline the hiring process, adding your certifications could be the key to rank higher than other applicants. Hiring managers use ATS to set specific keywords and other criteria essential to an open position. There's a good chance that a potential employer would use certifications as ATS keywords if they are relevant to the job.
If the certification will show your knowledge of the industry 
Not only do certifications show that you've met requirements or passed an aptitude assessment. They also display a more in-depth knowledge of an industry. By listing your credentials, you're telling a potential employer that you already know how to perform the job at hand.
Image courtesy of EasyResume
If the certification is credible
Not all certifications are equal. A quick Google search of "Information Technology Certifications" reveals over 830 million search results. Mixed in with certification programs from trusted organizations are programs and online courses that promise to help launch your career. Whether the claims are valid or not, opt for certifications recognized within your industry as more credible.
If you hold certifications that command respect within your field, list them on your resume. The more credible your certifications, the more value they bring to your job search.
When your resume has certifications added, you can start applying for new roles. Check out where employers are listing jobs by looking at our guide to the best job posting sites.
If the certification demonstrates additional skills 
Your certifications might not be specific to your career field, but that doesn't mean you should exclude them from your resume. Including other certifications might help potential employers see additional skills beneficial to the position you are applying for.
If you work in sales, having supplemental marketing or computer software certifications (Microsoft Office Suite or Google) might bump you ahead of other candidates that don't. Don't discount certificates that don't directly correlate with your career field. If they point to skills you'll use in the job role, include them in your resume.
If the certification supports your current career goals 
Another reason to list certifications on a resume is to show that they align with your career goals. This could mean including certificates that show progression within a specific career field. If your changing careers, your certification might show your desire to excel within a new field. Including these certifications is a great way to get noticed by a hiring manager.
Where Should Certifications Be Listed On A Resume?
Now that you know when to include professional certifications, the next step is to determine where to list them on your resume. Here are a few ways to list your certifications that will attract a hiring manager's attention.
In An Education and Professional Development section
Depending on the certification, you can include it in either your education or professional development sections (or both if combined) section of your resume. Your formal education, including degrees earned, should come before you list certifications. Include any certifications relevant to your career field and will help sell you as a great candidate for the position.
In Your Professional Summary
You should also list your certifications your professional summary. This should be one of the first parts of your resume seen, so the professional summary should be located just below your name. A professional summary is a brief overview of your skills and achievements, so including any relevant certifications here would make sense.
Following Your Name
Some professions license the use of credentials to include when addressing your name. Doctors, lawyers, and accountants all use credentials next to their name.  If you've earned any recognizable professional certifications, it's a good idea to include them at the top of your resume after your name.
Example: Of you are an accountant:
Incorrect: Michael Smith
Correct: Michael Smith, CPA
Examples Of How To List Certifications On A Resume
There's also specific information you should include when listing certifications on your resume. When you add them to your resume, always have the following items:
Include The Certification Title
List the full name of the certification, not just its common name or abbreviation.
Example: If you are a Certified Professional through the Association of Clinical Research Professionals:
Incorrect: ACRP Certified Professional or ACRP-CP
Correct: Association of Clinical Research Professionals – Certified Professional (ACRP-CP)
Include The Name of The Association or Organization 
I wrote earlier about including credible certifications. Listing the association or organization name in your resume ensures that potential employers see that you are certified by a respected professional association.
Example: If you received a professional marketing certificate through the American Marketing Association:
Incorrect: AMA Professional Certified Marketer or PCM
Correct: American Marketing Association Professional Certified Marketer (PCM)
Include The Date The Certification Was Earned
Always include the date that your certification was earned as well as its expiration date (if applicable.
Example: If you received an accredited financial counselor certificate:
Incorrect: Accredited Financial Counselor
Correct: Association for Financial Counseling & Planning Education Accredited Financial Counselor (AFC), 2019
Image courtesy of EasyResume
The Bottom Line
If you've earned relevant certifications, including them on your resume will improve your chances of ranking higher with companies that utilize ATS and hopefully leads to a job interview. Use the tips above to list your certifications properly or enlist a resume writing service to craft a professional resume that delivers results.